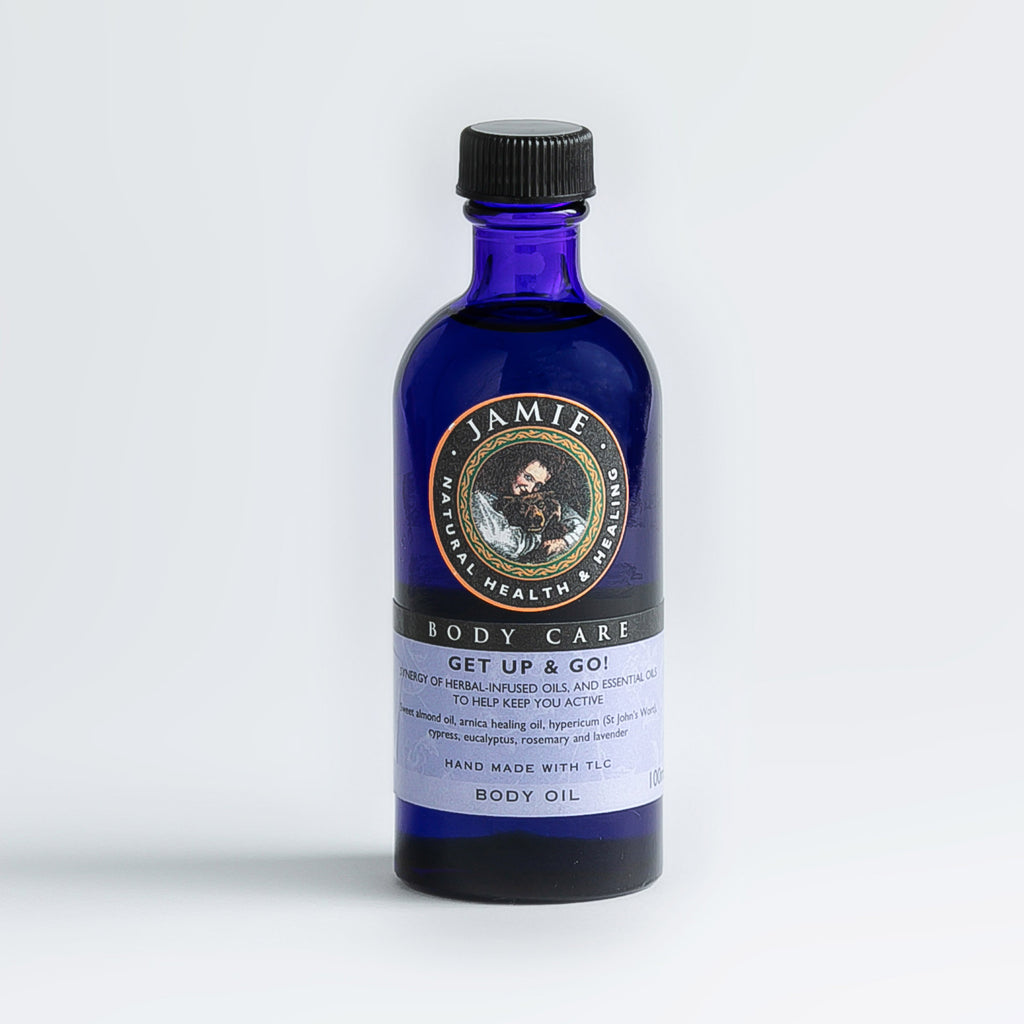 Get Up & Go! Healing Oil
Herbal-infused oils arnica and hypericum have been added to essential oils that are known to relieve muscle ache, pain and all-over-body soreness or strain. Get Up & Go is particularly recommended for back pain or a large body area that needs attention. Its woody-spice aroma is uplifting, invigorating and physically empowering. 
FREE SHIPPING WORLDWIDE!