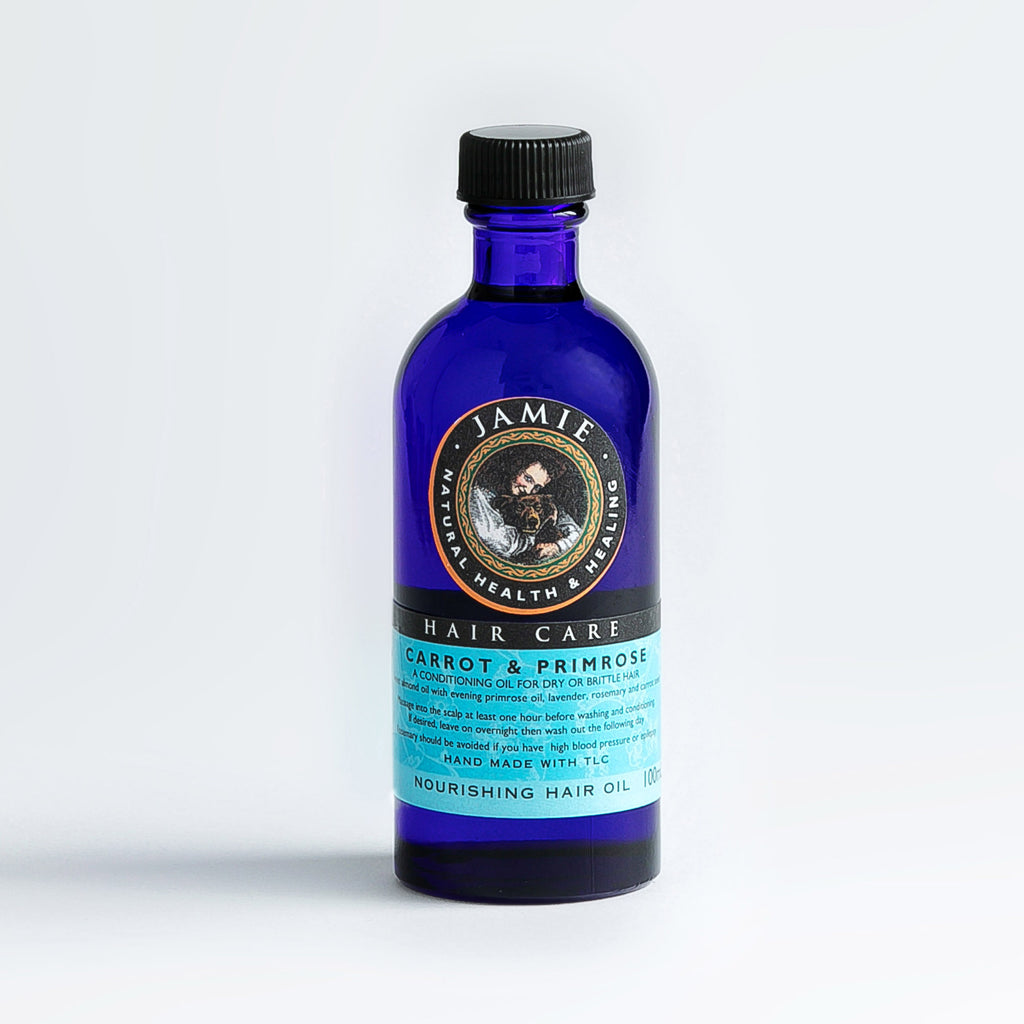 Carrot and Primrose Hair Oil
Carrot and Primrose hair oil adds moisture to the hair and manages frizz. It stimulates hair re-growth and promotes scalp-health.
A leave-in hair oil, Carrot and Primrose heroes lavender and carrot seed essential oils, and is enriched with the hormone-balancing, evening primrose healing oil.
Apply lightly to dry hair or after a conditioning treatment. 
FREE SHIPPING WORLDWIDE!